Guardianship Contest & Guardianship
---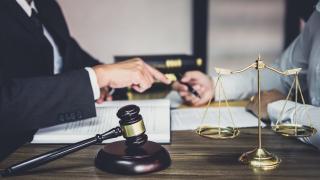 Guardianship Contest & Defense
If a minor has lost his or her parents or when an adult becomes incapacitated, whether by illness, accident or age, it may be necessary to take legal steps to help protect their best interests, both physically and financially. A guardianship is a serious legal proceeding because it involves the legal taking of a person's rights.
Legal Requirements for Guardians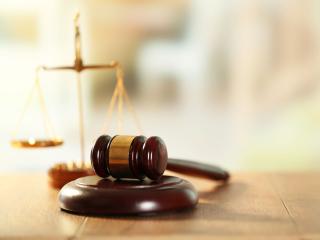 The first mandatory requirement is that the court has to appoint a certified attorney ad litem to represent the alleged incapacitated, i.e., the proposed ward. A guardianship has numerous statutory technical requirements, including:
Stringent notice requirements.
A doctor's letter that adequately defines the incapacity and the need to deal with a court investigator.
The requirement to post a bond to protect assets.
After being appointed as guardian, there are reporting requirements in the form of accounting for the property being administered and informing the court of the ward's well-being.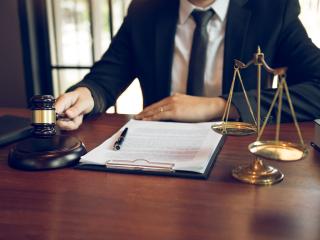 In addition, because all guardianships are dependent (court-supervised) administrations, court authority must be obtained anytime a guardian desires to take action or expend funds on the ward's behalf. There are also procedures involved with selling a ward's property that require separate court application and notice that can be difficult to comply with absent experience and knowledge of the law.
The law requires you to have legal representation in a guardianship because wading through all of the technical requirements can be cumbersome and impossible for those not well-versed in the legal requirements. A non-lawyer is not equipped to address all of the legal requirements in obtaining a guardianship. We, at Spencer, Johnson & Harvell, PLLC, know the process, having done many guardianships over the years, and can guide you through it with ease and understanding.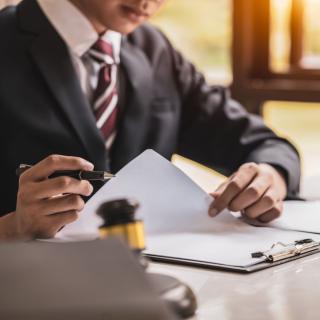 Kinds of Guardianships
There are two types of guardianships in Texas: (a) guardianship of the PERSON and (b) guardianship of the ESTATE.
▫️ 1. Guardianship of the Person
A guardianship of the person contemplates protection of the ward's physical concerns, such as, where the ward will live, who the doctor will be, whether he or she will take certain medicines or have certain medical procedures performed; it requires a personal surety bond of a usually nominal amount.
▫️ 2. Guardianship of the estate
A guardianship of the estate contemplates protection of the ward's property and, mandatorily, requires a corporate surety bond. The bond is required to be equal to or greater than the value of the liquid assets belonging to the ward, plus the person's income for the term of 12 months.
Bonds in a Guardianship Case
A bond is issued by a third party bonding company, which requires that person to be appointed to have good credit and a net worth equal to or greater that the face amount of the bond. If an appointed guardian is not able to post a bond, he or she is unable to qualify and cannot serve in that capacity. A participant can also be statutorily disqualified from serving as a guardian if he or she is one of the following:
A minor
A person whose conduct is notoriously bad
Has a felony conviction
A person who owes the ward money or asserts a position adverse to the ward
A person who lacks experience
An incapacitated person or an unsuitable person
A statutory disqualification or an inability to qualify as guardian does not mean the person is not entitled to be a part of the proceeding, unless there is an adverse interest.
What's an Adverse Interest?
An adverse interest is when the person attempting to participate in the proceeding is adversarial, has a financial interest in direct contradiction to the ward or owes the ward money. The latter can be a way of contesting a person's ability to complain about anything in the guardianship.
Temporary Guardianship
If the ward has lost his or her capacity and there is an emergency, such as the ward is in immediate danger or is in danger of losing property, i.e., someone is abusing the ward due to the incapacity, or there is an on-going business that cannot continue without immediate attention that the ward can no longer give, then we can pursue a temporary guardianship. A temporary guardianship incorporates, essentially, the same procedure as a regular guardianship, but is done on an immediate basis.
Usually, a temporary guardianship can be heard by a court and a temporary guardian appointed within three to seven days instead of the normal four to six weeks for a non-emergency guardianship.
The emergency has to be legitimate and real and the temporary guardianship can only last for 60 days, absent a contest.
Recognized for our excellent personal service and litigation achievements, our Dallas guardianship lawyers have the knowledge and experience it requires to resolve even the most challenging family issues. At Spencer, Johnson & Harvell, PLLC, we represent clients throughout Texas who are seeking a guardianship to protect their loved ones through guardianship and to resolve issues surrounding negligent or non-performing guardians.
Determining the Need for a Guardian
Founder R. Kevin Spencer has spent more than three decades assisting families with legal dilemmas surrounding complex finances and the care of loved ones. Throughout those years he has come to find that with guardianships, his clients struggle with answering two vital questions:
Does my loved one need a guardian?
Who should the guardian be?
While seemingly simple, these questions often put great strain on families, especially when there are disagreements; and are the source of much of the guardianship litigation. If a proposed ward does not want or think he or she needs the guardianship, a dispute and litigation can ensue over incapacity and the need for a guardianship. These disputes are less common.
After determining the need for a guardianship, most litigation in guardianships centers on who should be appointed; one family member believes she should be appointed and another believes he should be appointed.
We know how stressful these decisions can be, and we want to help you and your family make the best decisions regarding the well-being of those you love most.
However, when there is no accord in such decisions, we attempt to emphasize the importance of the well-being of the ward and that his or her interests should override all selfish motives of the potential protectors of the ward. When anyone interested in a ward believes they know what is best for the ward, litigation ensues, and it is imperative to have quality counsel to pursue or defend your position. We, at Spencer, Johnson & Harvell, PLLC, are well equipped and stand ready to use our knowledge and experience to fight for the best result for the ward.
Dallas/Fort Worth Guardianship Litigation Attorneys
When you contact Spencer, Johnson & Harvell, PLLC, we will help you address your concerns regarding the incapacity of your family member, obtain a declaration of incapacity and guide you through the legal process of petitioning the court to seek a guardianship of the person or guardianship of the estate.
The law also allows a ward to ask the court to restore his or her capacity after being declared incapacity. A restoration proceeding is very similar to a guardianship proceeding but in reverse. The court must appoint an attorney ad litem, there must be a doctor's letter and a court investigator must make a report.
If upon proper proof of improvement, the ward is deemed to have regained some or all of his or her mental faculties, the guardianship can be modified to only cover those protections needed, thereby restoring all of those rights that the ward is capable of performing. The restoration proceeding, upon proper proof of improvement, can warrant a full and total restoration of rights.
We also sue guardians for failing to perform their duties and to bring them into compliance with their statutory and court duties and to properly protect the ward. When they refuse to comply, we sue to have them removed and seek an assessment against their bond to restore the estate of the ward to its position had the malfeasance or bad act(s) not occurred.
Removal of Guardian
When Litigation Is Necessary
Not every guardian has the best interests of his or her loved ones in mind. You can take legal action if you feel the guardian of your family member is not competently performing his or her duties as a responsible guardian. Contact us today to learn more about how you can protect your loved one.
We have represented clients/parties in all positions within a guardianship proceeding. We have represented family members regarding the need for a guardianship and/or who should be appointed. Both as a certified attorney ad litem appointed by the court and, after being hired privately, we have represented proposed wards in contesting a guardianship. We have represented ward's in attempting to obtain a restoration of capacity. We have represented family members and wards in suing their guardians for malfeasance, bad acts, negligence or not performing their duties. We have represented guardians in defending their actions and positions, and in attempting to eliminate or minimize the potential exposure associated with a fiduciary lawsuit.
We also defend guardians from false, incorrect or misguided accusations of improper conduct, failing to disclose, mismanagement, misappropriation, embezzlement, self-dealing, failure to account and all removal actions. If you have been appointed as a guardian and have been required to account for your administration, have been accused of failing to properly perform your duties or have been served with a petition for your removal, then we are ready to help you in every way we can to defend such action.
We can assist you with all areas of guardianships, temporary guardianships issues associated with the guardianship and performance of a guardian, and restoration of capacity. Learn about how Spencer, Johnson & Harvell, PLLC, handles fiduciary litigation. All of our attorneys are certified to serve as guardians ad litem.