---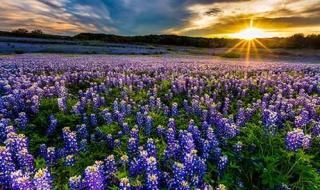 Spencer, Johnson & Harvell, PLLC | Advocating Your Rights in All Estate, Trust and Guardianship Appeals in All Texas Appellate Courts
When a judge has made what you feel is an incorrect decision or a jury has made its ruling without evidence to support it, you still have legal options. The error can be in your favor or against your position. In Texas, all litigants have a right to an appeal, assuming you meet certain criteria. You may appeal the incorrect decision to an appellate court in an effort to obtain a reversal. This may offer the opportunity to allow the trial court to either correct its decision or to try the case all over again. This is where our appeal lawyers come in to help.
There are Opportunities to Appeal Your Ruling
Being in a position to have to appeal a decision is, obviously, not desirable. We do have the greatest justice system in the world. Why wouldn't we allow trial judges discretion in their decision-making? The belief is reasonable that, if the law is properly applied, then error should be viewed with a certain level of disdain. However, our system of justice is not perfect and an issue can, quite literally, be one that has never arisen before, i.e., one for which there is no precedent. We have an appellate system to allow the opportunity to correct such error and change the ruling/decision to what we believe is correct.
The Appeal Process
Filing an appeal can be both a complicated and lengthy process that involves numerous technical, legal requirements that, if not timely met, can end your appeal before it is even started.

After an order or judgment is signed, time-tables are established for meeting all of the legal requirements to perfect an appeal. It is important to hire an attorney quickly if you desire to appeal. Fail to meet any of the certain requirements and your appeal will be dismissed for lack of jurisdiction.

After the appeal has been perfected, the Texas Supreme Court has established strict rules and guidelines for the form in which a brief is prepared and the procedure for its filing, which can also affect whether your appeal can even get started.
Top Rated Dallas Appeal Lawyers
Our Dallas probate appellate attorneys at Spencer, Johnson & Harvell, PLLC, have spent nearly three decades presenting appeals involving wills, trusts, guardianships, fiduciaries, administrations, and other estate and trust litigation issues. We will work hard to effectively present and advocate your case in front of the Court of Appeals and will appeal it further to the next level, the Texas Supreme Court if the appellate claims are viable.
Crafting the Perfect Appeal Case
Writing skills are a must in dealing with any appeal. Every
appeals attorney at Spencer, Johnson & Harvell, PLLC
, understands that an appellate brief is a key to not only making the point of reversal of an erroneous decision at the trial court level, but also to fascinate, stand out, and to connect with and keep the appellate court's attention. Our goal is to convince the courts that there is a real problem with the court's ruling as opposed to simply a disgruntled losing party.
Our winning strategy
Appeals to the Texas Supreme Court are not a matter of right, but of discretion. As your appellate attorneys, we would
develop a strategy for writing and preparing a petition
for review that will catch the attention of one of the justices or someone on their staff.
Compared to the number of appeals filed with the Texas Supreme Court
only a small percentage are actually accepted by the court
for consideration in its discretion. It is important to
hire an appellate attorney
who knows what the Texas Supreme Court's discretionary jurisdiction requirements are and how to write with an eye toward not only meeting such requirements but having the Texas Supreme Court decide that your case is one that should be considered by the Court in the interest of Texas jurisprudence. We would strive to present the best possible petition for review in hopes of meeting this goal.
DALLAS, FORT WORTH AND DENTON PROBATE AND TRUST APPELLATE ATTORNEYS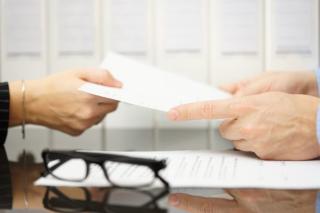 Offering more than 50 years of combined legal experience in challenging estate and
trust contests
, disputes, guardianship, fiduciary liability and other litigation matters, our lawyers have the knowledge and skill in writing appellate briefs and presenting appellate arguments in an effort to show the error of the trial court and the need for correction.
At Spencer, Johnson & Harvell, PLLC, we have been involved in
numerous cases and trials
at the trial court level and can use that experience to assist in seeing the issues and addressing every aspect of your appeal – from investigating your original case and reviewing the transcripts from your trial, to preparing and filing briefs in the appellate courts in an effort to advocate your best interest in court. We are ready to work for and with you to present the best appeal possible and put you in the best position we can to win your appeal.